Wholesome and captivating books for children of all ages! Imagined and created by the Wagner family from Iowa, USA 🇺🇸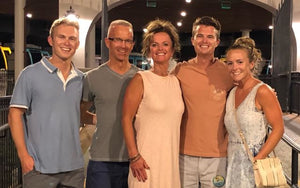 🛒 SHOP BEST SELLING BUNDLES
I was gifted some books and Anthony stuffed toy for my classroom. My students love the adventures and Anthony the Mouse. Our stuffed Anthony is the official class mascot!
Cindy L.
Happy Customer & Kindergarten Teacher
My grandchildren love these books! I enjoy story time as much as they do. All of the colors and details in the stories are wonderful. Buy these books!!
Nancy C.
Happy Customer & Grandma of 7
We love Anthony the Mouse! He quickly became my kids' favorite adventure buddy. The Anthony plush goes everywhere with us!
Rebeca M.
Happy Customer & Mother of 2
Our Story ❤️
How does a family from Iowa start writing children's books? Great question! It all began in 2015. Kurt (aka dad) revealed he'd always dreamt of writing a book, and asked for everyone to share their favorite Christmas memories from over the years...
CONTINUED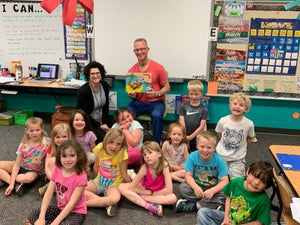 SCHEDULE SCHOOL VISIT
From a live book reading to sharing about our creative process, author school visits are an incredibly fun and engaging experience for students!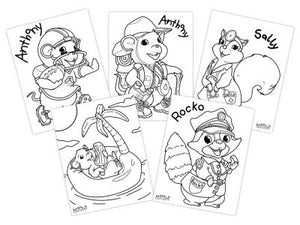 FREE DOWNLOADS
We've turned all of our illustrations into FREE coloring page downloads for kiddos to enjoy. Put down the book and pickup crayons!
DONATE A BOOK
We're proud to have donated over 100+ books to charities. Purchase a book to be directly donated to the University of Iowa Children's Hospital